Pokemon Mafia

'
Game information
Host
GMaster479
Link
Game thread: Pokemon Mafia BTSC threads
Size
15 Players (Midsized)
Start Date
6.15.13
Winning Faction

Goodie

Roster
#, player

First to Die
Nox
Last Remaining
Marth, Vommack, Brainy, dee, mew, Aura, Akriti
MVP
Curr
Awards
-
Pokemon Mafia was a game designed and hosted by GMaster479 based on Pokemon
It began on June 15, 2013 and ended in a Goodie win in D5 (June 26).
Game Mechanics
Edit
Each night and day will be held in a randomly selected town. If the town's gym or other services match up with one of the Pokemon's types, they will gain a secret ability for that night/day only.
Redirects will show in the NP if they are successful.
Kills aren't blocking
OOP is RID Kill > Trap > Block > Redirect > Kill > Spy/Copy
Togepi does NOT copy the type of the Pokemon it copies
Role Description
Edit
BADDIES: Have BTSC through old Team Rocket base. Have a group Night Kill
WINCON: Have majority
Mewten (Dark/Ghost): Can't be killed at night. Can also trap any Pokemon for a full cycle either at night OR during the day. Can't have more than one Pokemon trapped at a time.

Arbok (Poison): Arbok's powerful glare will freeze Pokemon and block them for the night

Weezing (Poison): Weezing's smoke will passively redirect any Pokemon.

Meowth (Normal): This Meowth can't talk...so is pretty much useless to the baddies except for being another vote/person.
---
GOODIES: WINCON: Remove all baddies/indies
Pikachu (Electric): Pikachu's shocking thunderbolt can block anyone and send them blasting off for the night.

Squirtle (Water): Squirtle hides in his shell and can spy on anyone.

Ivysaur (Grass/Poison): His vines can save anyone who gets themselves in trouble at night.

Charizard (Fire/Flying): Yeah...Charizard is a little wild but can kill every night.

Butterfree (Bug/Flying): Butterfree's sleeping/paralysis/poison powder can trap someone by placing all of these powders on them for the night and next day.

Pidgeot (Normal/Flying): Can fly around and deliver a message at night to another Pokemon.

Zubat (Poison/Flying): Well since there are like 5 billion Zubat, they get anywhere from 2-5 votes per day (can't choose to be just 1 vote)

Onix (Rock/Ground): Onix is a rock solid Pokemon. He can scare a Pokemon into choosing a different target.

Togepi (Normal): Can copy a Pokemon's role once per night or can use a role that they stole the night before.

Psyduck(Water/Psychic): Psyduck's unique psychic powers make him immune to Baddie night kills some nights and gives him the ability to disable (block) one character per night. However he has a 50% chance of having a headache, causing him to be vulnerable and block himself.
---
INDY: Must be responsible for 3 of the 4 poison Pokemon's deaths, one of which must be their kill OR be Last Standing.
Dugtrio: Can spy odd nights and RID kill even nights.
Host's Summary
Edit
Game Idea and Expectations
Edit
Special commendations
Edit
Host disappointments
Edit
Alternate endings
Edit
Winning Faction
Edit
Auramyna - Pikachu

curr3nt - Squirtle

Segul - Ivysaur

Brainy - Charizard

Mew - Butterfree

Marth - Pidgeot

Vommack - Zubat

Darth Nox - Onix

dee_tot - Togepi

Akriti - Psyduck
Day and Night Posts
Edit
Prelude N1 D1 N2 D2 N3 D3 N4 D4 N5 D5
Prelude: When the trainers are away
The year is 2150 in the Pokemon world. The days of Ash Ketchum being 10 have finally passed and now Pokemon training has fallen out of fashion because of over-protective parents feel it smart to keep their 10-year-old children away from these creatures. Despite this, Pokemon still battle and hold grudges from their yesteryears of battling with the trainers. The Pokemon owned by the likes of Team Rocket, Team Aqua/Magma, and whatever they called the evil Pokemon owners after I stopped playing the series have always been picked on by the more popular Pokemon. The Pikachu's, Charizard's and Bulbasaur's of the world always poked fun at those Arbok's and Weezing's whose relatives were few and far between since many of their ancestors didn't live through the numerous defeats they suffered. These Pokemon had learned to be more self sufficient and had developed a society of their own based on these social groups, this hierarchy determined by who their ancestor's masters were. Everything was pretty peaceful, but despite this someone wanted it to change.
Meet Giovanni's great-great-grandnephew: Tony. This young man's dream growing up was to control Pokemon like his great-great Uncle wanted to but in this day and age there was no chance of this happening. His mother was too protective and the ways of Pokemon training were lost among the general populous, but more importantly Tony was simply too frail to leave his room. But what he lacked in adventuring, he made up for in brains. Tony studied Pokemon and was determined to make the ultimate Pokemon. Tony never knew that Giovanni already did this with Mewtwo, but after months of studying and work in his lab he had made something better. For lack of creativity's sake, this new creature will be called Mewten. Mewten was the perfect Pokemon creation. A powerful Dark/Ghost type, Mewten was immune to Physical attacks and had no weaknesses. However, Tony never realized that his creation could possibly be too powerful. After Mewten was created, Mewten roared loudly and flew off, saying something along of the lines of...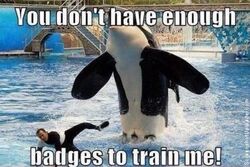 Anyway, Mewten flew off not knowing anything and eventually found his way to the forest with all of the other Pokemon. From these Pokemon he heard the story and began to learn about everything from his distant relative Mewtwo to the current world that the Pokemon lived in. With this in mind, he decided to leave off where his creator's great-great-uncle off and control the Pokemon kingdom Tony and Giovanni wanted. With his new mission in mind...well a Mafia game was born...what else did you expect

Night 1: A Pallet of Colors
Tonight, Mewten and his Pokémon cronies were all hiding out in Pallet Town. The quiet home of Professor Oak was about to get colored with blood. Mewten first sent out Arbok to go sniff out mew and block him for the night with his vibrant colored body. Next, Mewten went and found Prince_Marth and decided that tonight would be a great time to trap him. They were happy so far but decided to wait on choosing their first victim.
---
Meanwhile, the goodies found out where the baddies were hiding and started making some moves of their own. Pikachu found Shadow suspicious and quickly used Thunderbolt on her to keep her from her action, and Psyduck's confusion worked well on Aaryan. Meanwhile Togepi had a successful action as well.
---
As the rest of the Pokemon grew sleepy, Mewten was wide awake and ready to strike the first target of the baddies. He looked right at Darth Nox and, finding his sudden name change suspicious, decided to have Meowth use his razor sharp claws to color the ground red with blood. It was a necessary death in order for Mewten and the former Team Rocket Pokémon to continue their road to the highest plateau...
Day 1: Viridian, we hardly knew you
Today's lynch was held in none other than the famous Viridian City. This home of the ground type gym and gave certain Pokemon a doubling of power. The vote appeared tied but after a count of the votes it appeared that none other than Shadow7 would be today's choice. The other Pokemon gathered in on Shadow and she became so scared that she started emitting some extremely weird gases. After she finally was KOed her head, or should I say heads, were revealed and Weezing was no more. After this, Marth was freed.
Night 2: Pew Pew Pewter
It was a long and tiring day in the Kanto region. Connections were down in Pallet Town where Professor Spruce had set up base. Anyway, Mewten and friends had moved to Pallet Town. Arbok was up for the task of blocking Aaryan tonight. Their kill would wait for now...
---
The goodies were ready for their actions as well. Butterfree felt that _Auramyna should be put to sleep for the night while...
---
Last but not least, Mewten decided that it was time for Fat Tony to die. With a quick flick of his oddly shaped head, FT was no more..
Day 2: Cerulean See-ya
On a day with a lot of questions and tiring explanations, everyone decided that Segul was the one who had to go tonight and the votes weren't even close. While Segul didn't put up much of a fight, it seems that many people were deceived today as Ivysaur was lynched.
Night 3: Vermillion Frenzy!
The remaining baddies were satisfied with their lynching. They decided to go ahead and make sure that they got a certain someone out of the way. Mewten sent out Arbok one more time, this time to make sure Brainy didn't go anywhere.
---
Meanwhile, Butterfree was on the move tonight, trapping Mew. But this was nothing behind what Pikachu was up to tonight. With the power of Vermillion's Gym, Pikachu not only blocked Hirkala, but joined the Baddies by RID killing IAWY as the baddies killed IAWY as well. With the multiple target medal going to IAWY, it seemed that it would be an interesting D3...
Day 3: Lavender Blues!
Today seemed simple enough. "Hirk is bad, so let's kill him!" said curr3nt. Without any hesitation, Hirkala was brought to be lynched, but the powers of Lavender Town gave Mewten the rarest of powers for baddies, the RID Lynch Save. With it, Hirkala was saved from the lynch, but who knows what powers will be brought to the next city...
Mew is free as well
Night 4: Celadon Sell-a-thon!
Tonight was a long and fun night in Celadon City. Many of the Pokemon were high off the fumes from the combination of both the Celadon Gym and the giant Poke Mart from a few decades ago. Tonight though, the goodies would strike first. First, Butterfree trapped Brainiac100, and then Pikachu went straight for Hirkala and Psyduck went straight for Flamebirde, leaving them both blocked for the night.
---
The Baddies however, were ready to go with their kill. After yesterday's almost lynch, it seemed that no one was around to save curr3nt as the baddies poison powers were just getting started...
Day 4: Fuchsia Fight!
It was a pretty simple day in Fuchsia City. The Pokemon chased Hirkala all around Cycling Road until he finally relented. With a combination of lots of attacks, Mewten was done for.
Night 5: Now it is Saffron's time
Tonight, the remaining Pokemon were flying high in Saffron City. Tonight, Arbok figured that Flamebirde was the best target while Psyduck figured Akriti was the best target. However despite Mewten not being there, the baddies managed to kill mewminator tonight by pushing her off the top of Silph Co., which is surprisingly still standing

Day 5: Ending with a Cinnabang
It was all over but the burning, and that was exactly what Flamebok was going to do. Today, on Cinnabar Island, the remaining Pokemon took Flamebok to the top of Cinnabar's infamous volcano and threw him and the bodies of his dead friends in the volcano. Unfortunately, this caused Cinnabar's volcano to blow, sending a earthquake through the island that sent them all the way to Johto, where Pokemon Mafia 2 will happen eventually.....
END OF GAME: GOODIES WIN!
CURR3NT IS MVP
End of Game Roster
Edit
Hirkala - Mewten

- Lynched D4

FlameBirde - Arbok

- Lynched D5

Shadow7 - Weezing

- Lynched D1

IAWY - Meowth

- Killed N3 by

Baddies

& by RID Killed

Pikachu

Auramyna - Pikachu

curr3nt - Squirtle

- Killed N4 by

Baddies

Segul - Ivysaur

- Lynched D2

Brainy - Charizard

Mew - Butterfree

Marth - Pidgeot

Vommack - Zubat

Darth Nox - Onix

- Killed N1 by

Baddies

dee_tot - Togepi

Akriti - Psyduck

Fat Tony - Dugtrio

- Killed N2 by

Baddies
List of actions
N1
Baddies
Hirkala - Mewten: Trap Marth: Success
FlameBirde - Arbok: Block Mew: Success
Shadow7 - Weezing: Redirect FT: Blocked
IAWY - Meowth: Kill DN: Success
Goodies
Auramyna - Pikachu: Block Shadow: Success
curr3nt - Squirtle: Spy Aura: Success
Segul - Ivysaur: Save ???: Too late
Brainy - Charizard: NO ACTION: Success
Mew - Butterfree: Trap Hirk: Blocked
Marth - Pidgeot: ???: Trapped
Darth Nox - Onix: Redirect Shad to Marth: Failed and Killed
dee_tot - Togepi: Copy Marth: Success
Aaryan/Akriti - Psyduck: Block IAWY: Failed and Blocked self
Indy
Fat Tony - Dugtrio: Spy Aaryan: Success
---
D2
Vommack - Zubat: x2 vote: Success
---
N2
Baddies
Hirkala - Mewten: N/A:
FlameBirde - Arbok: Block Aaryan: Success
IAWY - Meowth: Kill FT:
Goodies
Auramyna - Pikachu: Block Mew: Trapped
curr3nt - Squirtle: Spy IAWY: Success
Segul - Ivysaur: Save Self: Failed
Brainy - Charizard: NO ACTION: Success
Mew - Butterfree: Trap Aura: Success
Marth - Pidgeot: Message Aaryan: Success
Vommack - Zubat: N/A: N/A
dee_tot - Togepi: Copy Aura: Success
Aaryan/Akriti - Psyduck: Block IAWY: Blocked
Indy
Fat Tony - Dugtrio: RID Kill curr as Arbok: Failed
---
N3
Baddies
Hirkala - Mewten: Trap IAWY: Blocked
FlameBirde - Arbok: Block Brainy: Success
IAWY - Meowth: Kill IAWY: Success
Goodies
Auramyna - Pikachu: Block Hirk, RID Kill IAWY: Success, Success
curr3nt - Squirtle: Spy Hirk: Success
Brainy - Charizard: Kill IAWY: Blocked
Mew - Butterfree: Trap self: Success
Marth - Pidgeot: Message curr: Success
Vommack - Zubat: N/A: N/A
dee_tot - Togepi: Block Mew: Fail
Aaryan/Akriti - Psyduck: Block IAWY: Success
---
D3 Hirk Lynch Saved Self
---
N4
Baddies
Hirkala - Mewten: Trap Marth: Blocked
FlameBirde - Arbok: Block Aura: Blocked
Goodies
Auramyna - Pikachu: Block Hirkala: Success
curr3nt - Squirtle: Spy Brainy: Failed
Brainy - Charizard: N/A: Trapped
Mew - Butterfree: Trap Brainy: SUCCESS
Marth - Pidgeot: N/A:
Vommack - Zubat: N/A:
dee_tot - Togepi: Copy curr3nt: Success
Aaryan/Akriti - Psyduck: Block Flame: Success
Community content is available under
CC-BY-SA
unless otherwise noted.