Trainer's Manual Mafia V

Council of War
Game information
Host
Yuli & Anon26
Link
Trainer's Manual Mafia V
Size
10 Players (Small)
Start Date
21.07.2011
Winning Faction

Baddies

Roster
__

First to Die
mboon
Last Remaining
2. tolecnal

MVP
-
Awards
-
Trainer's Manual Mafia V: Council of War was a game designed and hosted by Yuli and Anon26 based on fictitious events during World War II involving some real persons during the planning of the Dieppe Raid.
It began on July 21th, 2011 and ended in a Baddie win in N3 (July 27th, 2011).
Game Mechanics
Rules
Standard TMM rules apply.
OOA: NK > Block > Spy > Save (> NK*) NK is not blockable, but can be stopped if the Save correctly identifies the target of the NK.
Tie Lynch: D1 = No lynch. Any other day is random among tied players.
Role Description
Baddies (Mafia): Nazi spies and sympathists. Have BTSC and a NightKill. WinCon: Send information back to Germany after systematically eliminating the allied council.
Brigadier General Joseph Bran: A British General who has secretly turned against his country and been severely affected by Nazi propoganda. When spied, he appears as a random living Goodie.

Finn Niklas: A silver-tongued advisor who specialises in subtle Nazi propoganda. His words may intrigue those he speaks with. (Block)

Jan Lucas: German supporter sent to keep Lucas safe. He may make his own vote count as x0 or x1.
Goodies (Innocents): A dedicated war council headed by Winston Churchill in London planning an Allied Raid. WinCon: To get rid of the Baddies by lynching them all during the day.
Bernard L. Montgomery: A veteran officer of the British Army, skilled in military strategy. He had learned much throughout the war Ability: Ability: Can save a player each night. Can save self. (Save)

Franklin Roosevelt: American President and military planner. His opinion is regarded with much respect. He may make his own vote count as x1 or x2. (Self vote manip).

Marian Rejewski: Polish mathematician and cryptologist who cracked the Enigma Machine. Through his own efforts, he can see the true role of any player. (Role Spy)

Joseph Stalin: Premier of the Soviet Union who joined the Allies after Germany violated their non-aggression pact. Ability: No action (Vanilla)

Manuel Ávila Camacho: Mexican President and Allied supporter. Ability: No action (Vanilla).

Robert Menzies: Austrailian Prime Minister loyal to Churchill, but he refuses to directly contribute to any assault in Europe. Ability: No action (Vanilla)

Charles de Gaulle: The veteran of two wars, the grand figure head of France. Ability: No Action (Vanilla)
Host's Summary
I just want to let everyone know that Anon hosted this game while I took a serious back seat. With the exception of putting up the OP (which Anon wrote), giving the spy his N2 result, and answering a few questions, Anon did everything and he did it very well.
A very successful TMM, if I do say so (which I do because I just did).
Winning Faction
Baddies:
tolecnal - Jan Lucas

Auramyna (km1) - Brigadier General Joseph Bran

Bong - Finn Niklas
Day and Night Posts
Prologue
---
From Diary of Jan Lucas:
---
June 1942 London,
I don't know how I got in there, neither would I ponder. Seems like a dream now. But a harsher path lay ahead. If all things go as planned, I would be able to take away the Allied Blue Document, the Battle plan.
I am tired now. So tired. Only for the Motherland I had undertaken this journey. For my Comrades who in me have trust, and the very trust is my sole support now. The vile Churchill with his friend Franklin Roosevelt and Manuel Ávila Camacho are meeting. If reports are right, then Marian Rejewski, Joseph Stalin and Bernard L. Montgomery with their Australian friend Robert Menzies would be there as well. And yes, the Frenchman, De Gaulle, I presume would be there too..
And just to plan the destruction of the Motherland?
Ha! it is their own destruction that they plan. Finn have already made it to the Council, and there would be Brigadier General Joseph Bran, a helpful fellow indeed. And I, the proud Nazi, Jan Lucas.
Never was their a chance to serve the Motherland better. The very son of the soil would bring the doom of the enemies closer or ....Perish in the Attempt

NIGHT 1: First Strike
---
From Diary of Jan Lucas:
---
13 June, 1942 London.
We have done a thick job today.
I and Joseph, have taken care of mboon. That RooseveltMontgomery thought we would strike Bong? He is a fool. Council is bound to notice mboon's absence... but it had to be done.
Finn have done what he could to prevent mboon from any mischief for tonight. Finn is a good fella, knows his work.
I better rest now. I have more work to do tomorrow.

DAY 1: Infiltrated
---
From Diary of Winston Churchill:
---
14 June, 1942
Sunday:
Council had been summoned as accordance to the wish of Her Highness, and the decision of Cabinet. But to my great fear, and to the fear of my Noble Allies, there has been a clear infiltration.
Not that I didnt expect, no..no... it was at the back of my mind... I feared its slight possibility, and here we are.
The Council knows it too. alas..
Today we knew, we knew we had to go after our major suspicion. And we agreed on Slick. And he have been escorted. Escorted outside.
I remember Slick's face, worried, tears in eyes, dishevelled, clearly to his knowledge of his impending doom. He walked on. On like his noble countrymen. Too late the Council realise their mistake...too late.
Robert Menzies would be no more.
May his soul rest in peace.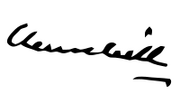 NIGHT 2: Increasing Danger
---
From Dairy of Jan Lucas:
---
14 June, 1942 London.
Tonight, was another harsh night.
After much of Debate with Joseph, we decided on Aaryan to be the next target.
We followed him down the corridor from main hall, Joseph pounced at him, bringing him down while I emptied my revolver. He oughta be at the bottom of Thames by now, or maybe in the North sea, food for the sharks..
I have to say, Finn is showing sense. He is being careful and doing his job, the right way. He did his job wonderfully today. He added those pills of his to the water, and Cube just slept through the night. The young one is full of ideas.
I am now even more surer Marian Rejewski is trying his hands in things other then his Maths. He would pay soon. If I can just get my hands on him..
Every passing day brings a sense of triumph, of my survival. Every passing day adds to my danger.
Have to be in the Council tomorrow.

DAY 2: For Worse
---
From Diary of Winston Churchill:
---
Monday:

15 June, 1942
Another busy day in the Council today.
The members of the Council had been unnerved by the events of the night. But still we have continued with our duties. Locations have been discussed, Strategies have been shared, and all the time, we were aware of these filthy spies, but alas, Our job cant wait. We have to come to a specific point.
I wont be surprised if our enemies by now are aware of the "French coast".... Their increasing knowledge is what makes it even more necessary of their removal.
The Council, yet again today have picked up who they thought stood out from amongst them.
Fingers fixed upon Cube He realised it was no use now... no use... He did no accusing, no protesting... He walked on. Walked to his doom. Little did the Council know, that it was the last they saw of Bernard L. Montgomery

Rest in Peace, your noble soul Let your sacrifice be not wasted.... You might have been amongst us. Lest Had not the Council hasted.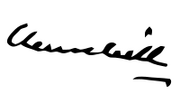 NIGHT 3: The Fall of the Council
---
From Diary of Jan Lucas:
---
15 June, 1942 London.
At last, our days of work is showing result. And I am already aware of that 'French Coast'- They are gonna plan an assault at 'Dieppe'... I have done what I could, and I must now return to the motherland, and tell them the news.
I and Joseph, today had disposed Nana off, in preparation of our return. We left her to die, and gladly aware that no one can save him now.
Finn took a day off. He too is looking forward for our Journey back home.
Marian Rejewski was up again today. I half care if he even founds us now. Its late now, our fate have been written.
I look forward.

End of Game Roster
Aaryan (Petrus) - Manuel Ávila Camacho

- Killed N2 by

Baddies

tolecnal - Jan Lucas

Nana7 - Franklin Roosevelt

- Killed N3 by

Baddies

TheCube - Bernard L. Montgomery

- Lynched D2

mboon - Joseph Stalin

- Killed N1 by

Baddies

Slick - Robert Menzies

- Lynched D1

Darth Nox (Zweefer) - Charles de Gaulle

Auramyna (kristmark1) - Brigadier General Joseph Bran

Bong - Finn Niklas

Araver (Artificial) - Marian Rejewski
Actions
List of actions
EDIT HERE
Community content is available under
CC-BY-SA
unless otherwise noted.