Welcome to the MafiaManiac Wiki
What is Mafia?
Mafia
is an epic game of skill, persuasion, deception, strategy, participation, cruelty and cunning. It is a contest of wits; a championship of cleverness. It is intense, unforgiving, relentless, dominating and amazing. Some people have had
Mafia
dreams. Some people drive across the city to get better wireless to play
Mafia
. People ignore their workload to play
Mafia
.
Mafia
is addicting.
Mafia
is fun.
Mafia
is wickedly cool, awesome and pulse-poundingly exciting. If a game is designed well and hosted well and played well, it can be a work of art.
>> Read the Newbies' Guide to Mafia and other guides for more information.
>> If you are more familiar with Mafia Scum style, please read the transitional Scum Mafia to Den Mafia guide where you will find out the main differences!
Completed Games on MafiaManiac
>> Completed Games: each game on MafiaManiac has its own page on this wiki with Game Mechanics, Roles, Actions, Links to the original game and BTSC threads and the "Host's Cut" - revealing insights on the game from the Host's perspective.
History of Mafia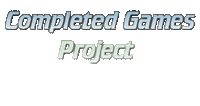 >> History of Mafia: Besides MafiaManiac there are several other Mafia forums where Mafia games have been played in this format. This wiki has a history of all the games since the beginning, split into many eras.
>> Special Project: Recovering a complete list and further information on the lost Mafia Games from MafiaManiac on IPBFree. Look in the Lost Era category to see which games have been partially recovered so far.