Mean Girls Mafia

'
Game information
Host
Andrew & Kitsune
Link
Game thread: Mean Girls Mafia BTSC threads
Size
Players (Large/Small)
Start Date
10.6.12
Winning Faction

Indy

Roster
#, player

First to Die
Nana
Last Remaining
Vine
MVP
GM
Awards
-
Mean Girls Mafia was a game designed and hosted by Andrew & Kitsune based on the backstabbing 2004 film Mean Girls
It began on October 6, 2012 and ended in a Indy win in D7 (October 22).
Game Mechanics
Edit
No direct role outing.
Inactivity: one cycle (each day /night phase will be approx 24 hours)
OOP (used only when loops occur): RRR> RID Recruit>Redirect>Block>Rid Guess>Save>Spy Actions
NK and RID Recruit cannot be blocked
NK and RID Roles cannot be redirected.
NK will block all actions except Save & RID Guess.
You may target yourself or the same player twice in a row.
If you are redirected you will not be notified.
Tie Lynch = No Lynch
Once recruited, a goodie will lose their ability, becoming a simple baddie goon. Cady Heron retains her abilities.
Recruited players may NOT out their Role in BTSC.
Plastics may NOT attempt to recruit the same person more than once during the game, unless it is impossible not to do so.
Only living, non-baddie players may be recruited.
Baddie BTSC can only be powerplayed by the original Plastics. If all of the original Plastics die powerplay is lost for the remaining, recruited baddies.
Baddies may NOT NK a member of their own BTSC.
Cady DOES count towards Baddies majority if recruited.
Indy Win = Game Over
---
Night Posts
WILL Contain:
Successful recruits [RID not given]
Successful Blocks [carrier not told]
Successful saves [carrier not told]
Spy Actions [Reveal who was spied, type of spy action is not distinguished, carrier not told]
WILL NOT Reveal:
If Damian [Bodyguard] died in replace of Janice Ian
Redirect
RRR
RID Guess
Vote Redirect/ Manipulations
Carriers
---
Just for some extra fun the terms I'll be using in the posts are as follows.
Lynched = Bullied.
NK'd = Placed in the Burn Book/ Burned.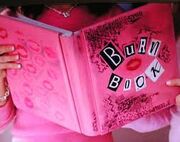 The Burn Book features in the film; written by the Plastic's, containing extremely nasty comments about the teachers and other students.
---
Role Description
Edit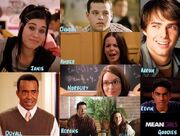 The Goodies (9)
Wincon: Remove the Plastics and Cady Heron
Janis Ian: Hates the Plastics more than anyone - Unrecruitable.

Damian: Janis' loyal best friend and fellow Plastic hater - Janis Ian's Bodyguard. Dies in place of Janis [Applies to Lynch, NK and Regina George's Vengeful Kill]. Appears as a vanilla goodie when faction/action spied. Role can be found through RID Guess.

Aaron Samuels: The School's resident Jock - Block.

Kevin Gnapoor: Math Genius - Save [80% Success rate until correctly RID Guessed by Ms. Norbury]

Amber D'Alessio: Made out with a hotdog, it was one time - Once each: block, save, follow spy, redirect. Only one ability can be used per night.

Mr Duvall: Principal. He thinks he knows whats going on in his school but he only knows the half of it. Has a serious crush on Ms. Norbury. - Faction Spy [Instantly Becomes a Faction/ Action spy once correctly RID Guessed by Ms. Norbury]

Ms. Norbury: Maths Teacher - RID Guess (y/n). If correctly guesses Kevin Gnapoor his success rate instantly becomes 100%. If correctly guesses Mr Duvall he also instantly becomes an Action Spy [Effectively a faction/ action spy].

Mr and Mrs Heron: Cannot control their daughter Cady. - Vanilla goodies with their own BTSC.

Mr and Mrs Heron: Cannot control their daughter Cady. - Vanilla goodies with their own BTSC.
The Plastics (3)

BTSC, Powerplay, Alternation of NK and Group RID Recruit

Wincon: Majority [If Cady Heron is a baddie when majority is achieved the plastics still win however Cady Heron does not].
Regina George: Evil Queen; Rich, popular and full of plastic - Undetectable [Appears as Innocent Vanilla Goodie when faction/action spied. Role can be found through RID Guess.] Vengeful [Can Kill one person of choice upon death]

Gretchen Weiners: Gossip Queen who knows everyone's business. She's full of secrets. - Block

Karen Smith - Pretty, but dumb. - Follow Spy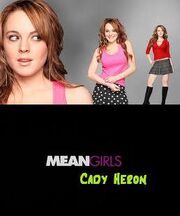 Cady Heron (1)

Primary Wincon: Be recruited by The Plastics, then be the last Baddie standing.

Secondary Wincon: If all the baddies have died and Cady is still unrecruited she wins as Last Standing.
Cady doesn't know where she belongs at this evil school. She's on her own here. Abilities to help Cady:

Knows the RID's of the 3 original Plastics.

Vote Redirect

Vote Multiplier x0, x2 [Note: Vote Redirect and Multiplier may be used independently, or on the same target]

Undetectable [Appears as Vanilla Goodie when faction/ action spied. Can not be found through RID Guess - result will be "No"]

RID Recruit Redirect (RRR) - A carrier is necessary for the Plastic ability of RID Recruit. At night Cady may target a baddie she believes is the carrier. If correct the Recruit will be redirected to a RANDOM player from a pool the size of half the remaining non-baddies (Rounding up and not including Janis Ian). This pool will include Cady and at least one RANDOM goodie player [not Janis Ian].

If RID Recruit is targetted at the player playing Cady Heron, she WILL be recruited Regardless of whether or not the RID Recruit attempt was correct. The Plastics will simply be told their recruit was successful.
Host's Summary
Edit
Thank you all for a fantastic game. I thoroughly enjoyed my first hosting experience.

Cady Heron…

I was very surprised that Vine lasted as long as she did in this game, especially after both some goodie and baddie players had identified her. Nevertheless, Vine did a great job at staying under the radar for the most of the game. I'm also quite surprised that she won through her secondary wincon, not once using her RRR ability.

I believe that her level of power and ability was justified and fitted with her wincons. I do not think she had a level of power too high. Vine successfully survived 7 nights and 7 days. That's a great feat in itself. There were countless opportunities to have her lynched or NK'd however Vine stayed under the radar. The other players knew full well the extent of her vote manipulation powers and by the middle of the game some had identified who she was. By not lynching/ NKing her sooner Cady was able to use these given powers to take the win. So Congrats!

The Goodies…
Clozo [Amber] had mixed luck with her 4, 1 time abilities. The first few didn't go so well for her, however she then hit the jackpot N5 when she saved herself, preventing the NK against her. Slick was on his way to obtaining Karen Smith's ID [mew] through his RID Guess but was lynched before he got to do so. I was surprised though that Slick didn't attempt to RID either Kevin [Shad] or Duvall [Phaze] as both of those roles had opportunity to be improved. Nevertheless Phaze was recruited to the Plastics so it was for the better in the end. Shad was also NK'd quite early, before she could use her save affectively. Nana was killed N1 and thus her bodyguard role never came in to action, leaving EDM open the entire time. The Heron's also had a secret ability in their BTSC. They were told the RID's of the NK'd players and were able to use this information in their own decision making without leaking it to the other players.
The Plastics…
Fat Tony died D1 leaving the Baddies at a disadvantage from the get go. Mew did a good job at leading the rest of the Plastics for the rest of the game until D6. They correctly RID Recruited Phaze, who contributed a lot to the Plastics once he was in the BTSC. Sadly for them he died the very next day - a good job on the goodies part! Brainy's final decision literally decided the outcome between either a goodie or indy win. It was extremely interesting to see the end game play out for this. I knew that if Brainy wasn't killed earlier on, or atleast mid-way, through the game, that her vengeful kill would have serious influence over the game results. Of course, it did. Brainy did a fantastic job of staying under the radar as the evil queen Regina George for the majority of the game.
Host Improvements...
The Heron BTSC was very quiet. In this game's development I had designed the Heron's BTSC to be a 'safe place' where the Heron's could discuss their own thoughts in the safe knowledge that it wasn't going to out their role or threaten their position. They also got to know the NK'd players RID. However, upon reflection I can see how their lack of abilities didn't inspire much conversation. This is something that, for any future games I design, I would be sure to avoid; giving such BTSC's some sort of action to keep them interested.
I had a small issue with the blocks in this game, deciding which went through successfully and which failed. [You can see discussion on this in both the Ghosts Thread, and Mod Thread] Overall though I'm relatively happy with how I went about the blocks in this game. In future games however I know that it's important to specify what counts as a 'successful block' and what 'fails'.
Overall, activity was pretty good. It did dwindle though towards the end of the game. D7 in particular had me worried. I thought that no-one was going to vote. Right at the end though some votes came in.
MVP...
MVP of Mean Girls Mafia goes to GM!
He was a strong force on the goodies team. He successfully identified and helped lynch all of the baddies that died when he was alive. He was a major reason for the D1 lynch of Fat Tony and he made some strong block choices also, particularly on mew [Karen]. Despite being such a huge goodie force in this game he still managed to survive until N7. Congratulations GM!
Winning Faction
Edit
Indy: Vine - Cady
MVP : GMaster479
Day and Night Posts
Edit
Opening N1 D1 N2 D2 N3 D3 N4 D4 N5 D5 N6 D6 N7 D7 Finale
Opening Story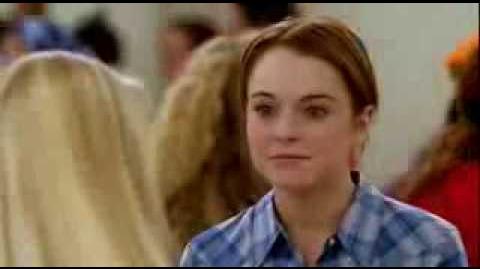 Cady fumbled around the foreign class room, trying to find a good seat. Sixteen, coming from Africa, home-schooled all her life; this was new territory.
"Janis Ian, pleased to meet you" came a voice out of nowhere. "And this is Damian". The sound seemed to be coming from an alternative looking girl up the back. She looked weird, but Cady wasn't about to pass up the idea of friends.
"Hey, I'm Cady"
"Fresh meat Cady huh" said the guy apparantly known as Damian.
"It's pronounced like Katie"
"Whatever, Ima call you Cady".
Janis patted the seat next to hers, signifying this was the place to sit.
"First things you'll wanna know Cady" Janis said, as she drew in closer towards Cady's face."This school is mean and the meanest of them all is Regina George" she said, pointing straight at a tall blonde girl, surrounded by what could only be the popular girls. "See those people there. They're the Plastics. Beware the Plastics."
---
As Cady made her way out of the room, the school bell ringing around her, she felt a tap on her shoulder.
"Hey you!"
Turning around she saw that none other than Regina George was staring at her.
"You look cool, come sit with us at lunch. If its one thing you'll wanna know about this place is that those kids over there, the ones you were talking to earlier, are freaks. If you wanna make it here you'll wanna beware people like that. Beware, the freaks."
Night 1: Drunk British Man
Everyone knows that the first morning of term is super important to your popularity. No-one goes to school earlier then they have to but on Day 1 people make the exception. After the holidays everyone needs that extra few minutes to catch up on all the goss that facebook hasn't provided them with. As the students pulled up from the bus, their convertible, or… even their parents car, everyone soon heard the juiciest of news.
It turns out that someone had stuck a nasty chemical in Nana's shampoo and all her hair fell out making her look like a British Man. She wasn't coming to school anymore. No way. But another student made sure to stalk Nana and catch a few shots of her new style, posting them all over the cafeteria. She got burned without even turning up to class. Mew and Aura turned up to school obviously drunk or on some unknown illegal substance. It was clear the they weren't going to be able to function very well.
As Regina walked into the yard everyone just sighed and wished they were her.
The Plastics looked around. "Boring…" was all Regina said.
"When will this school get some real news" Gretchen complained.
N1 Results
Nana Nk'd
Nana spied.
Mew blocked
Aura blocked
Day 1: Fetch Gretch The Spaghetti
The first half of the day was pretty uneventful. New timetables, a new student… her name was Katie, Cathy, Kadey? Whatever. She seemed pretty cool, although she came from Africa so she looked like a bit of a wild card. Mr Duvall noticed both Janis and Regina taking various degrees of interest in her.
There was a bit of interesting news though. Aaron got a text from Amber, who was told by Damian who overheard from Karen that Auramyna got accepted into an exchange student program. She was going over to some exotic country and the school was getting an exchange student back. He had an interesting name; Phaze… or something.
The Plastics were rating these new students.
"They're SO fetch!"Gretchen exclaimed. Regina turned quickly to Gretchen. "Gretchen, stop trying to make Fetch happen…its NOT going to happen".
"But its like slang…from England"
"Gretchen" Regina repeated. "It's NOT GOING TO HAPPEN"
At lunch Gretchen made a really bad joke in the cafeteria. All of a sudden heaps of people were turning on her, being really nasty. In a last minute attempt to save her pride Gretchen tried to say that Inawordyes told her the joke first. It was IAWY's joke. Tease him.
But it wasn't enough. The students taunted Gretchen until she snapped. "This…is …so ….NOT fetch" were here last words of the day as she ran for the cafeteria door, tripping on some spilt spaghetti.
Day Results
Fat Tony (Gretchen Weiners) was bullied.
Phaze replaced Aura.
Night 2: Fugly Sleep
As the bell rang after last period everyone was keen to get home. It was a big first day. One student, who overheard Vine and EDM talking at lunch that day about how they needed their beauty sleep, thought it would be hilarious to send them texts from IAWY's phone which they'd stolen that day. As Vine and EDM brushed their teeth and put on their PJ's they got two little texts.
"Night Betches…enjoy your fugly sleep. Let's hope it helps"
As everyone made their way to school to start the next day IAWY was seen crying as Vine and EDM approached him about the mean message. "I lost my phone" he pleaded. It couldn't have been me.
N2 Results
IAWY blocked.
Vine spied.
EDM spied.
Day 2: He did WHAT!?!
IAWY and Slick were running scared all throughout the day as the students plotted to throw water bombs at them. Everyone thought they had Slick cornered, until that nasty superintendent, on one of his routine visits, stepped in to break up the fight. No one was getting bullied in this school.
"He doesn't even go here" one of the students yelled out. "He's not the principal."
The creepy janitor just listened quietly, mopping up the remains of the water balloons.
D2 Result: Tie Lynch between Slick and IAWY: No lynch.
Night 3: Lurking In A Leotard
All of the students knew that the annual talent quest was approaching fast and competition was getting fierce. Sabotage was already occurring and growing on an exponential level. Shadow was at home working on what was to be a spectacular performance. The Plastics would NOT be out performed. All it took was a carefully placed trip wire on Shadows familiar walk home to send the poor student straight to the hospital. Finished. The strongest competition was out of the running.
But that wasn't all the mischievous behaviour occurring that night. A couple of other students had their own plans up their sleeves to ensure that Phaze and EDM would not be able to prepare for the big day. One girl even took to stalking her biggest competition: Slick. As Slick stitched his leotard and made sure it all fit evenly, someone was watching, through the windows. And this time…it wasn't Kits the creepy Janitor. Or maybe he was their too…lurking in the shadows observing everything. Maybe the students secret little plans weren't so secret after all?
N3 Results
Shadow NK'd.
EDM Blocked
Phaze Blocked
Slick Spied
Day 3: Narcotic Norbury
As Cady went into Norbury's senior calculus class (she's a junior but she loves math because its the same in every country...poetic...) all seemed as normal. Cady stared into the back of Aaron Samuel's hair. It was pretty obvious she had a thing for him, but she had to try to hide it because he used to date Regina and before Gretchen ran out of the school crying she told her that she cannot date a friends ex-boyfriend. "I mean... that's the rules of feminism!"
Just as Norbury began opening the lesson Mr Duvall stepped into the room. "Mrs Norbury, I'm afraid I have to escort you to my office". Anyway to make a long story short turns out Norbury was done for selling crack! Allegedly, that is.
As if being a nerdy math teacher wasn't enough, the students now had more ammo to fire at poor Ms Norbury. When Amber asked who was supplying she heard "Some guy named Slick" being bounced around the hall.
D3 Results: Slick Bullied.
Night 4: Cold, Hard Plastic
Gretchen just wasn't the same after her humiliation in the cafeteria that fateful day and frankly The Plastics were over it. It was time to add another lucky person into their clique. Carefully they considered each person of interest until they had the perfect idea. No-one would see this one coming. Soon the lucky candidate was morphed into what Janis would put as "cold, hard, shiny plastic!"
In the other neck of the woods GM was receiving creepy anonymous phone calls by someone claiming to be "a secret admirer". Meanwhile Clozo was receiving similar creepy messages on her twitter feed. Someone was doing some friendly neighbourhood prowling.
N4 Results
Someone was recruited into The Plastics.
Clozo spied.
GM spied.
Day 4: Melted Plastic Cheese
The school was bustling today, with most students gossiping and snickering all throughout the day. News quickly spread about the Plastics new member. They thought they had been smart and had done the unexpected.... They hadn't extended an invitation to a student, but rather, the principal. *Gasp*

Too bad. The plan failed. As Mr Duvall sat in the teachers lounge grilling his cheese toasties he heard a loud bang coming from the hall. His assistant came rushing in "The students have gone wild!". Mr Duvall fetched his trusty baseball bat and headed into the hall to see what was going on. As his first step left the room he was knocked to his feet and dragged through the hall, his grilled cheese leaving a stringy trail behind him.
"This is bull...." Regina spat. "First spaghetti, now cheese! What's next?!? I cannot take this! I'm on an all carb diet!"
"I like cheese", Karen quickly began
Regina just palmed Karen's face.
D4 Results: Phaze - the recruited Mr Duvall - was lynched.
Night 5: Wax On, Wax Off
Clozo was busy waxing her legs in preparation for tomorrow's talent quest. I mean, she was wearing a mini skirt, and it would be just disgusting to do that 'al natural'. All seemed normal until Clo began noticing a faint burning smell.

she thought. Anyway... "holy mother of all things popular!" Clozo's legs were sizzling. She quickly scraped the bubbling wax off her skin. Thankfully she was okay, but now she looked like a beetroot. The Plastics snickered as they ran away, having been spying on the whole thing. "Meh…I'll just wear tights...all good" Clozo thought to herself.
Mew was chilling out by the old abandoned Walmart. He was just doing his thing...you know...being cool and such. Suddenly a dark figure approached mew, king-hit him (softly...ish) and ran away. Mew was okay, but a bit dazed and confused.
N5 Results
Day 5: Talentless
The annual Talent Quest was the topic of the day with everyone from all walks of the schoolyard participating in some way. Some were watching, a few were actually participating, and most were booing the students who atleast attempted to try.
Unfortunately Janis copped the worst of it all. As she began her rendition of Sir Mix a Lot's "Baby Got Back" the crowd began to get excited as the possibilities for student-on-student verbal cruelty escalated beyond control. Janis was usually pretty good with quick come backs. But not today. After an agonizing 47 seconds she cracked and ran off the stage. Janis couldn't bare to show her face in public again...
D5 Results: EDM (Janis Ian) Bullied
Night 6: Walmart Strikes Again
Mew decided that he'd go back to the abandoned Walmart after last nights shenanigans. The plan was to hopefully run into the attacker and get sweet sweet revenge. Or, at least, ask the mystery figure to apologize for giving him an 'owie'...
Well, luckily for Mew the mystery figure was there again. Did Mew face up to the big scary shadow? Nope. He got hit. Again.
And that's all that happened. Was the lack of any other activity, possibly of the recruitment kind, a result of a big fail? Deliberate action? Or...maybe...something else entirely? Probs not though.

N6 Results: Mew Blocked
Day 6: Stoopid
Everyone could see them. The teeny, tiny little cracks that were forming in the infamous clique known as The Plastics. Even botox wasn't going to fix this one.
Karen Smith. She's just so...dumb. Someone started a rumor that Karen said "I'm like psychic. I have a fifth sense. It's like I have ESPN or something. My breasts can always tell when its raining! *derp face*"

...
Enough was enough. Who in their right mind could expect to put up with this stupidity. Even Regina lost it at poor lil Karen...
It was time for her to go. How? The students collectively faked a zombie outbreak with some help from the drama department. This normally would've been as transparent as Regina's freshly polished tact. But come on. This is Karen we're talking about.
D6 Results: Mew/Karen bullied
Night 7: Slippery When Wet
There are many examples of how Regina can manipulate those around her. Take, for instance, when she used her ways to pressure Cady during her first week..
Well tonight was absolutely no exception. It wasn't a secret that Regina's empire had crumbled completely. She was the last woman standing. And she was not going to let herself bow down to the rest of the fugly little students. No way.
Everyone knew that GM worked at McDonald's in the afternoons. He was the guy you see mopping up everyone else's unwanted pickle juice. Tonight GM was doing the usual boring mopping night duties. As Regina went in to order her Big Ma...*cough*... salad...she quickly snatched the "CAUTION: SLIPPERY WHEN WET" hazard sign. No more then 3 seconds later a woman of the large kind took a tumble. GM was fired on the spot. GM lived at home by himself and McDonald's was the only way he could pay his tuition. He'd have to spend the next week finding a new job instead of going to class. Funny though. He could've sworn he DID put that sign up....
Things at school were really starting to intensify. What was going to happen next?

N7 results: GM burned
Day 7
D7 has ended. BRAINY has been bullied.
For administrative purposes the game will be PAUSED. Once all necessary items on the agenda have been dealt with the official end of day post will be posted and the game will continue on its relevant path (whatever that may be

)
Until then, please keep yourself entertained with this hilarious clip from Mean Girls. Note: there is some swearing so... you've been advised.
Finale
OMFG that was the most hectic day ever. Surely the school would be talking about today for years and years to come. No doubt it would become an unwritten part of the school's very history. It's legacy held within the walls. It's message locked into the very structure of ...

okay I think we get it.

To start off with. Regina [Brainy] got hit by a bus! But, the students made sure to get there last word in before it all happened. Don't worry. She's okay...or maybe you should worry.
Regina was not going to go out without an excessively loud bang. No-one knows how she did it, but as if from the very hospital bed herself, Regina managed to bully Amber [Clozo] so hard she too left the school. Something about a hotdog...written in a...burn book?

In an ironic twist of fate. The only survivors of this whole ordeal were the Herons. Cady [Vine], mommy [IAWY], and daddy [Marq] Heron. Let's face it. Mom and Dad weren't students. They didn't go there. They didn't know what they were talking about. They could try as hard as they liked but they weren't going to influence Cady's decisions. She held all the power.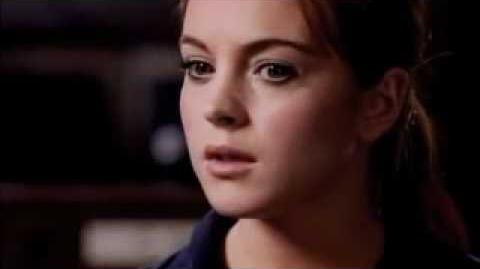 Coming here was some freaky stuff for Cady. But. She conquered those nasty Plastics and managed to get by without any serious harassment from the other students either. Seems like Cady got the last laugh. In the end... she learned that the best way to rule the school wasn't to be mean...but to be nice. If you did that then who knew what limit you could reach...
CONGRATULATIONS VINE ON CADY HERON'S WIN!!!
End of Game Roster
Edit
GM - Aaron Samuels

- burned by The Plastics N7

Mew - Karen Smith

- bullied D6

EDM - Janis Ian

- bullied D5

Slick - Ms. Norbury

- bullied D3

IAWY - Mrs Heron

- lost at end

Phaze - Mr Duvall [RECRUITED]

- bullied D4

Nana - Damian

- burned by The Plastics N1

Brainy - Regina George

- bullied D7

Clozo - Amber D'Alessio

- vengefully killed D7

Fat Tony - Gretchen Weiners

- bullied D1

Marq - Mr Heron

- lost at end

Shadow7 - Kevin Gnapoor

- burned by The Plastics N3.

Vine - Cady Heron
List of actions
EDIT HERE